About ASI of Waterford, CT
Southeastern CT's Premier Plumbing, Heating & Well Pump Company
Mission Statement
It is our MISSION at ASI to ACHIEVE the highest level of professionalism, education, and skill in our employees, and provide them with a long-term, stable WORK environment. All the while providing QUALITY SERVICE, AT GREAT VALUE to our loyal customers. ALLOWING us to give back to the communities in which we serve, displaying "random acts of kindness" EVERYWHERE we go.
Message From Tony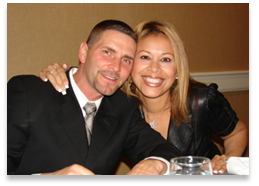 Hi, my name is Tony Martucci and I want to personally thank you for visiting our website today. I have been a Plumbing & Heating tradesman since 1986 and always dreamed of owning my own company. In 2001 my dream became a reality and ASI opened for business as a Plumbing & Heating company.
The first two years we learned what our customers needs were and in the process discovered that if they could, they would work with a single company to supply all their home and business services. That would be the new direction our company would pursue. In 2004 we added our A/C division. Our customers loved the variety of services we offered them. In 2007 we added our Sewer and Drain Clearing Division. The future looks bright for the ASI family of customers, employees, and friends.
Our growth has been extraordinary and we couldn't have accomplished this without quality trained and passionate employees, loyal and lasting customer relationships and a dream that has gone beyond my wildest expectations. A simple thank you seems pale in comparison to the support from each of our employees, customers and friends.  We have truly been blessed.
Dreams do come true,
Tony Martucci
President
ASI Plumbing Heating
We Charge By The Job Not By The Hour Which Saves You Money!